Here I showcase write-ups and publications of Events, Shows, Exhibitions attended or participated in by Ruthiastyle Brand. Also my take on issues close to my heart............Look, Read and Enjoy!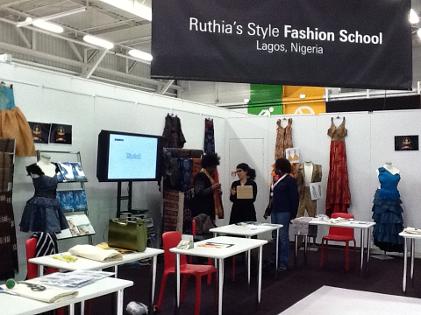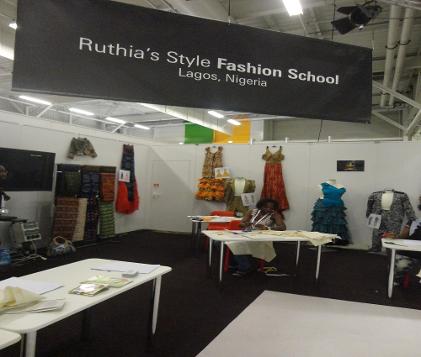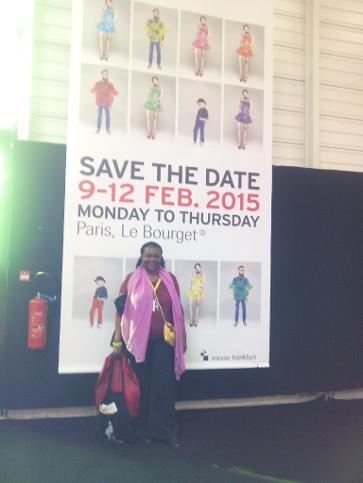 LAGOS FASHION DISTRICT
The proposed birth of the Lagos fashion district would be a laudable venture that will be a multi-faceted hub of fashion-related businesses serving both the trade and general public; it will be a hub for designers, Garment /Textile manufacturer factories or warehouses, Fashion goods, tools & material shops, Fashion/Arts Schools and distribution nexus of the clothing, accessories and fabric industry. As well as advert and related communication sector, restaurants, hotels, etc to be. And other activities such as free/paid tours, shopping, etc will be promoted.
Lagos being the commercial nerve center of Nigeria deserves to also be the location of a Fashion District, judging by the fact that other factors which enhances the successful operation of a fashion district is readily available.
There is a ready logistical facility, like our seaport, as well as airport, that is, both the existing and proposed ones at the Free trade zone at Ibeju-Lekki, Lagos State. There is also the existing biggest West African market 'Balogun" where multiple fashion retailing businesses are thriving. Fashion related professionals and their respective businesses has surfaced recently as a would be revenue generation source for a lot of creative Nigerian citizens, and with emergence of Nigeria's music and movies as notable businesses in Africa and in the world which is partly why Africa is now a place to watch economically. Fadan is therefore proposing the need to site a fashion district at the Lagos Free Zone vicinity, and making efforts towards this coming to full manifestation.
Recently, the association has been supported by the Bank of industry and Export Promotion council, towards achieving this history making feat. With the bank proposing to support garment manufacturers with funds to acquired state of the arts machines; which will go a long way to improve fashion products that will be churned out, giving our designers an equal playing field with our international counterparts. Also, efforts are on ground to bring in ALL related partners to be a part of this venture by the president and her ever active and purpose driven executives.
The Fashion hub will have every related businesses in one place, like it is in Johannesburg, New York, Paris, Milan, London, etc The Fashion District will spans hectares of land of over 700 plots in Lekki Ibeju Lekki, where hundreds of designers in all areas of fashion, that is Apparel, Bags, Shoes, Hats/Cap, Functional clothing, Home Décor Designers and Manufacturers will be jointly acquiring land space at a location which is just a stone throw from the Lekki Free Trade zone.
There would be banks, logistics /shipping companies, hotels, Retailing outlets, Designers showrooms, Garment factories, Textile producers (factories and outlet stores), Fashion accessories producers/retailers, etc It is a known fact that without power, all these efforts may become frustrating, therefore, Eco-friendly generating of power with Windmills (Ibeju Lekki is parallel to the Atlantic Ocean) and Solar power, combined with existing power generating source will be embraced by All concerned.
Benefits:
The benefits of sighting the Lagos Fashion district is innumerable to mention, judging from the various related businesses that will make it function properly; the amount of influx of local & foreign investors it will attract; the different jobs it will create, and not to mention the revenue it will bring not only to the state but the country as a whole.
Fadan can foresee the various boosts it will also give to the tourism of our great nation in terms of the amount of business tourist it will attract, since Lagos/Nigeria will become a tourist/fashion destination; as visitors to our local exhibitions and international exhibitions may like to visit other attractions in our beautiful country, and this will create jobs for Nigerians.
Contributed By: Mrs Ruth O. Alawode (Ruthiastyle…www.ruthiastyle.com)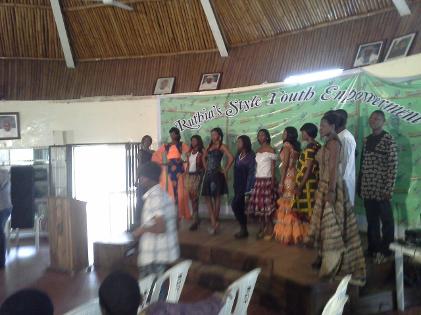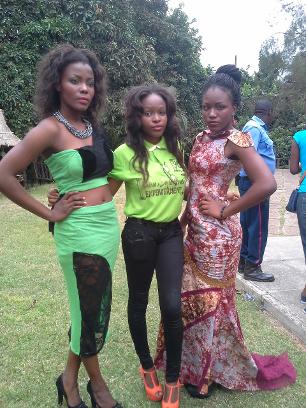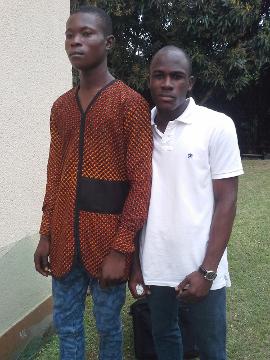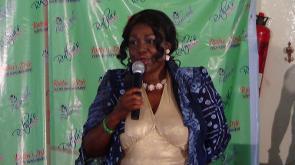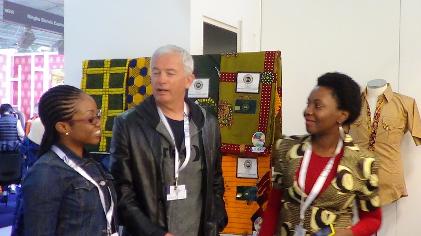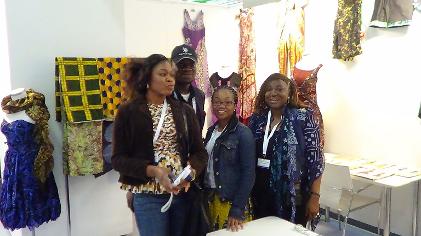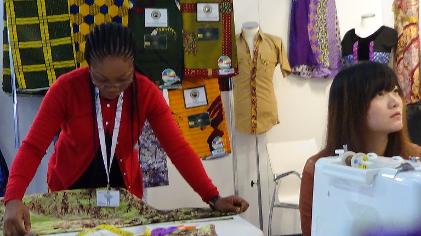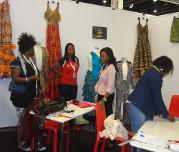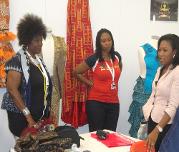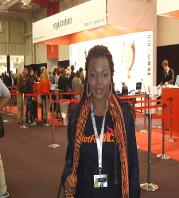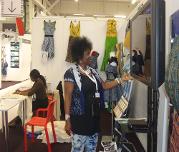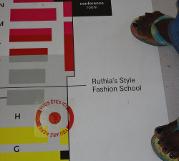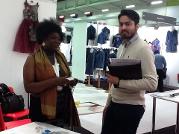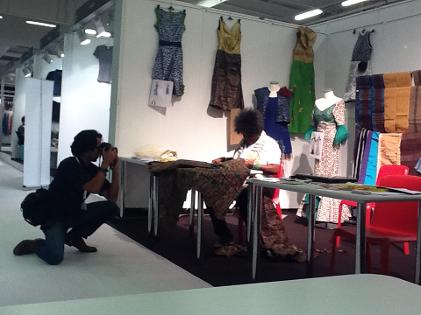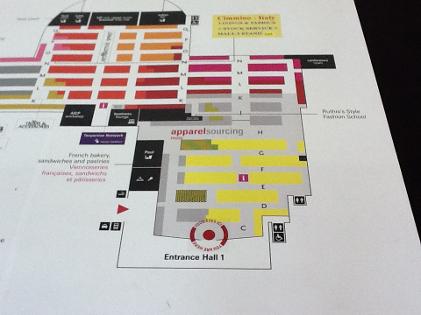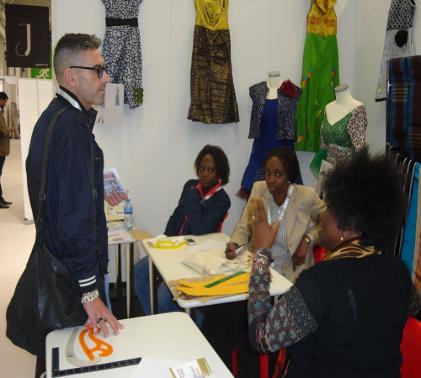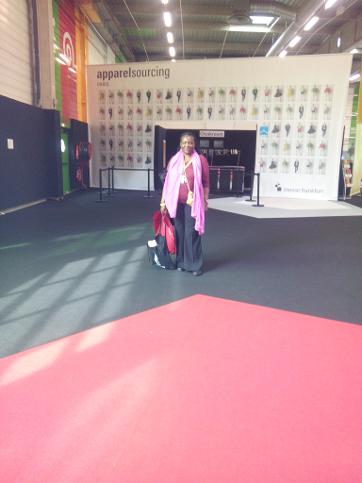 Making Nigeria A Fashion Destination
Numerous effort to position Nigeria as a player in the global fashion market has been the desire of the founder and numerous hardworking presidents and executives of the Fashion Designers Association of Nigeria..
Thank God that All of their efforts with the support of its members are coming to fruition at last.

I for one benefited from Fadan when I was a Lecturer in the Fashion Section ,Yaba Tech; as it was through her I was able to access the international playing field of fashion under the reign of Mrs Fulunronsu Alakija, as president and being part of the Exco member of Mrs Patricia Agbakwu.
Presently, I have being quietly following the happenings in our association under the reign of Mrs Funmi Ladipo and her hardworking Exco members and I am using this opportunity to say 'Well-done!


INTRO:
Clothing to humanity at large we all know is a basic necessity. And Nigeria being the world largest black race in Africa is now becoming a place to watch by others in the world.
The interactions I have had with some international experts in the fashion fields, has portrayed how they see Nigeria in World Fashion; They know already the big influence Nigeria music and movies have in Africa and other continents. And they are willing to be a part of making this happens for Nigeria designers.
What Do We Need To Do?
Know that Fashion areas of specialization cuts across so many spectrum of human needs to beautify our body and home. Therefore, you can specialize in any of these under listed areas of fashion:


1. Designer of garments (Men's, Women's and Children's Wears) And these could be functional (Uniforms, Safety gear, Costume for movies, etc) or Aesthetics (Evening, Bridal, Wedding, Casual, Undergarments, etc)
****As a designer you can own different lines; eg, The owner of Old Navy, also owns Gap & Banana Republic.
2. Manufacturer of Garments: That is for all the above listed (Owning a garment production factory /unit)
***Examples of the Benefits of Manufacturing:
Example 1 An Australian designer and another from Netherlands wished they could get a manufacturer in Nigeria, to produce for them, since it's closer to their customers in Europe, thereby saving them the stress of going all the way to China (savings on logistics) and also being able to monitor the quality of the finished jobs. (Texworld Paris 2012)
Example 2 A manufacturer from Turkey told me he produces 600,000 pairs of denim/jeans monthly
(Apparel Sourcing Paris 2012)
3. Accessories Designer: Bags, Shoes, Jewellery, Sunglasses, Belts, etc
4. Perfume as part of your line.
5. Home Fashion Designer (Curtain, bedding, table linens, throw pillows, etc
6 Commercial pattern manufacturers
***Develop and produce Tools and materials for the Fashion Industry
And the above listings needs professionals in the different areas of fashion like
Patternmakers, Cutter, Sample maker, Buyers/merchandisers (Fashion end products or fashion tools & materials), logistics, Advertisers, Fashion Journalist, Quality control personnel's, Machinist /tailors, etc
Note however, there is room for all not minding our age, to be any of the above listed. For instance Betsey Johnson is an almost 80 year's old American designer.
Now I want to employ every one of us to reflect on which of the above listed areas of fashion I want to specialize on and advice you run with it.
Also there is need to annually take refresher courses in all the areas, so as to catch up with the global market.
****(Here we need our Fashion Instructors. Also Everyone of us should start documenting our experiences in books and instructional Dvds, cos I believe that there is always different approach of doing things, eg fried rice)

Thank God for the offer by Bank of Industry to support us; Export promotions Council efforts over the years to promote Nigeria's Fashion and many other countless bodies.


Suggestions:
*Fadan as an Association can float a garment production unit that can help generate funds
*Fadan members that are manufacturers should participate in international exhibitions like Texworld and Apparel Sourcing organised by Messr Frankfurt in New York, Paris and Turkey. And I gather from my contact person there who said they are planning to come to Africa next year, and hopefully it will be Nigeria, if we will act fast (As the designers, high end and regular boutiques come to source for fashion products for the next season).
****More Suggestion on the Way Forward
* Online Market place for all members to market, advertise And showcases their products and Services.
* Tele marketing of designers products, like what they do in Hsn, Where customers can phone in to buy.
*let Every Fadan members since it's inspection display a Fadan Logo on their websites, store, studio, boutiques, schools, etc
Now the opportunities are knocking on Fadans door. Our able president and her team are working tirelessly, but needs our moral, financial support and our individual efforts to be a part of this history making happening to be a reality.
****Conclusion: Lets just imagine the Job creation this will give to our youths and citizen.


Thanks and God's Blessing Always!
Paper by Mrs Ruth Omotekoro Alawode
Creative Director : Ruthiastyle
www.ruthiastyle.com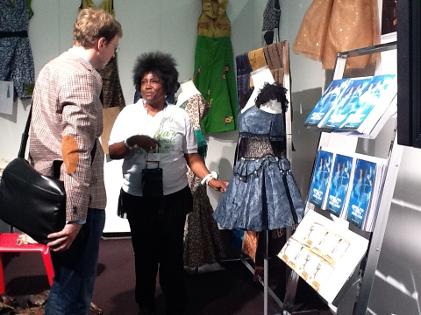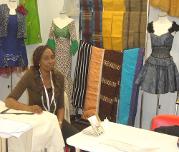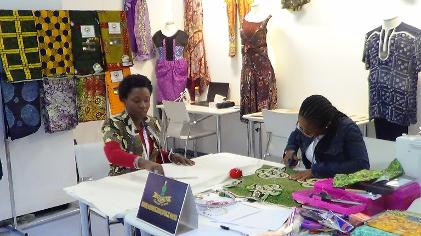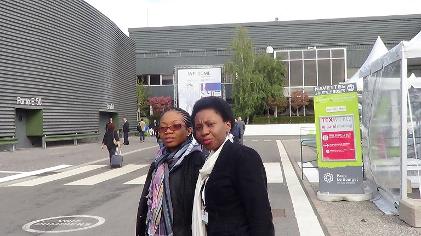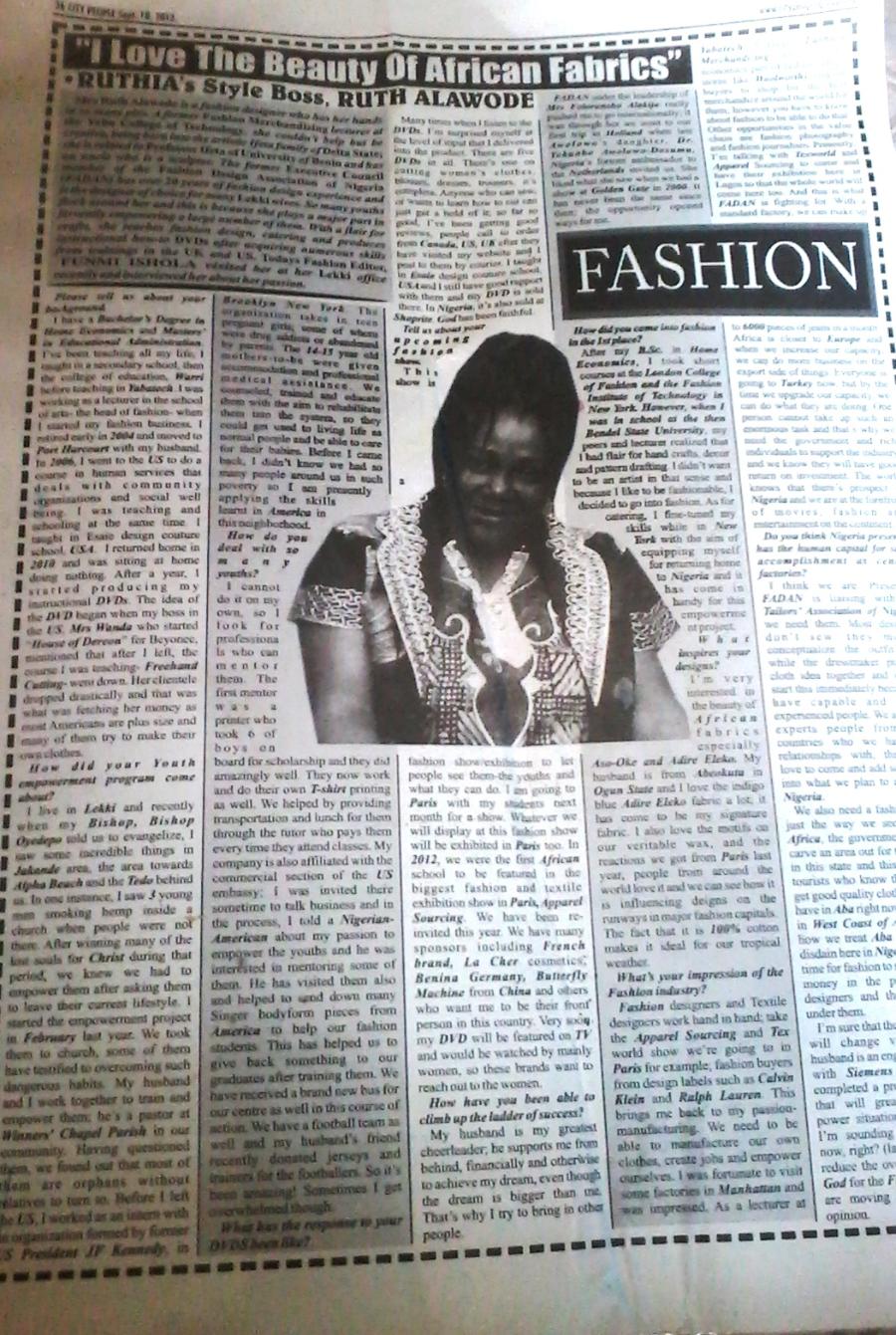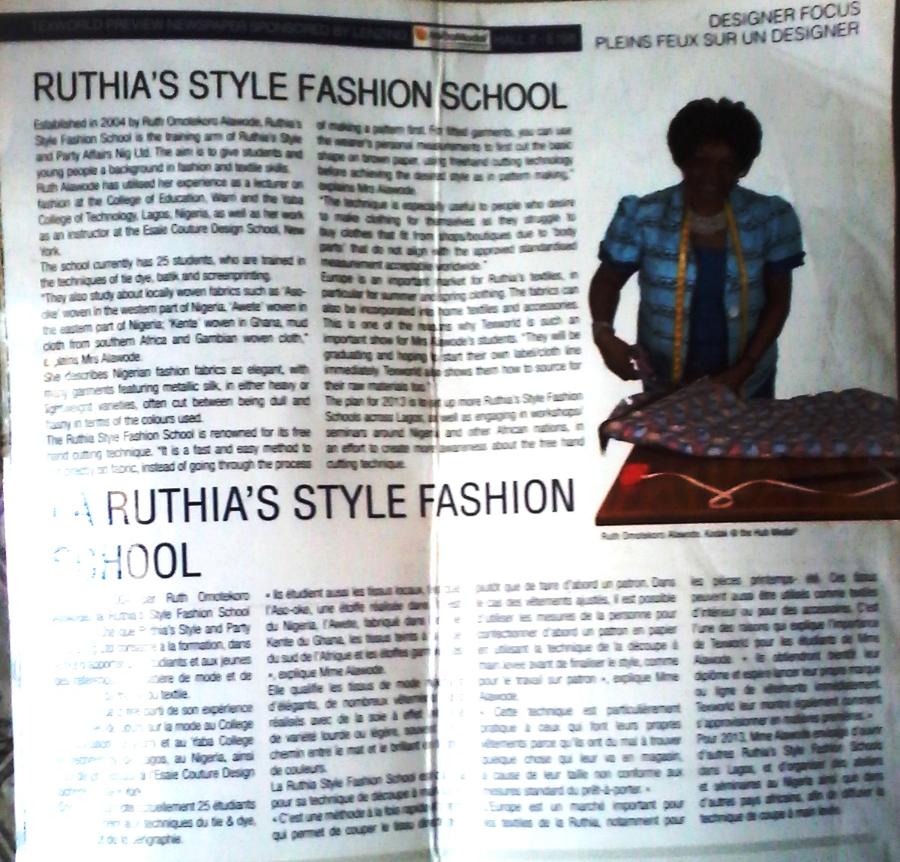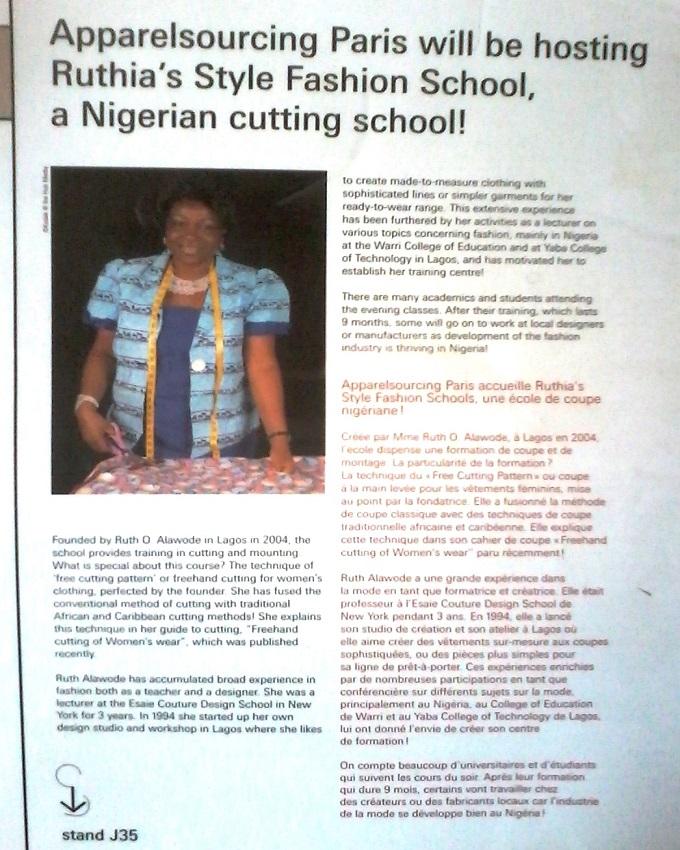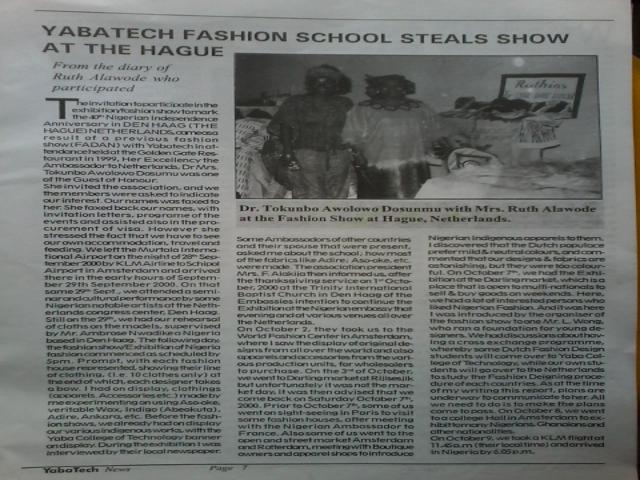 SheTrade Expo Eko Hotel Lagos, Nigeria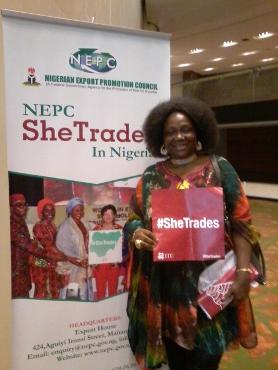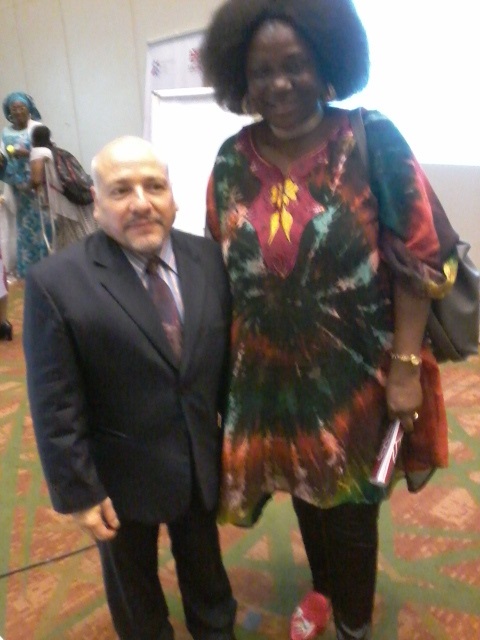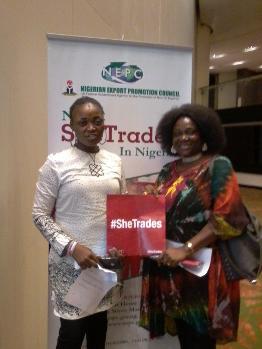 CLIPS Below from SheTrade Liverpool 2018