Rus-Yep!

Ruthia's Style Youth Empowerment Programme is designed by Ruthia's Style & Party Affairs to organise Workshops/Exhibitions in communities, to train Youths, Home-makers, the Unemployed skills that will enable them to either get a job, start their own business and even become an employer with time.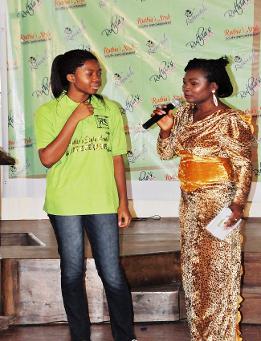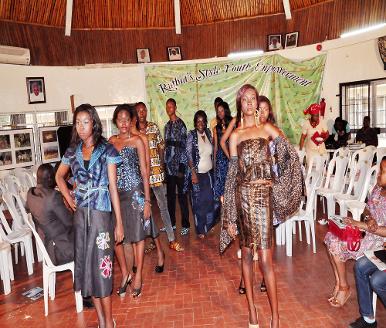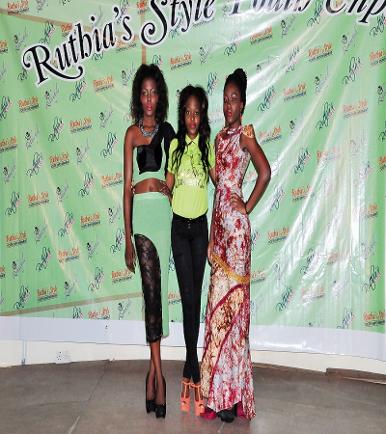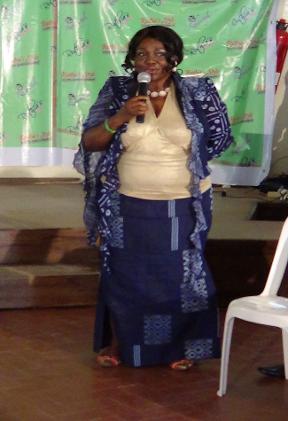 Introduction:
RUS-YEP! is a non-profit EMPOWERMENT PROGRAM DESIGNED to empower youths, in partnership with adults, to create community change. We equip youths, the unemployed and others with the tools necessary to take a stand in their communities and create change that will positively impact adolescent health all around.
Youth become competent community advocates by receiving training in such areas as public speaking, photography, Fashion, media literacy, Arts & Crafts, Catering & Cake Making, community assessment, gathering community support, working with policymakers, and evaluation.
Additionally, RUS-YEP! provides support to adults and organizations by offering training and technical assistance also to their staffs so that they may be better allies to empowered youth and to themselves when starting up their own businesses. We provide networking opportunities, encourage partnerships and assess organizations' youth empowerment capacity and application of the Youth Empowerment Model.
Our Vision
Reduce the dependability on government and others by YOUTH communities
Our mission
Turning Youths to Employees, EMPLOYERS IN future and providing Employment alternatives for the employed.
Our track record
The Ruthia's Style Youth Empowerment Program (RUS-YEP) is designed to improve the employability of disadvantaged African youth, by providing demand -driven training in information and communications technology (ICT), life skills, entrepreneurship, and employment services. The company has also being involved in the training of community youths in Port Harcourt, River State under the sponsorship of B & B ( Julius Berger )Nig. Ltd since 2005. Taking students to attend fashion shows in lagos 2012, 2013. Also in Paris Sept 2012
Our believes:
We believe that well-trained, empowered youth benefit from and add value to any organization promoting social change.

We believe that intergenerational power sharing is essential to creating solutions for the challenges of our world.

We believe that talent in a variety of forms should be respected and honored.

We believe that providing a safe place for youth and adults to be themselves is essential.

We believe that supporting and encouraging youth engagement within our organization is an integral part of what is necessary for communities to be healthy.
Organizational Values
· Presents a Healthy nation with Empowered and skilled youth
· Prosperity, Innovation, Entrepreneurship
· Internal Harmony and Peace
· turning Youths to Employees, providing Employment and becoming employers.
· National development, Transparent social and political systems
· Educated Public, Social and economic development
· Less dependability on government by YOUTH communities
· Voice on youth issues effectively
· Resolve youth issues and advocate them at local and international level
PLANNED EVENTS
This plan is based on the continuation of the successful program, which has provided technology, life skills, entrepreneurship, and employability skills training. The desired outcomes of the project are to place graduates and under-graduates alike in good jobs, internships, or community service positions , or to help them start or grow their own enterprises. The project will train approximately 500 youth per year in its employability training program, "Passport to Employment", and approximately 240 youth per year in its young entrepreneurs" program, "Empacto"; over a three-year period, the project will directly benefit over 2,200 young people in Nigeria. Youth will receive training as well as placement or business development services, mentoring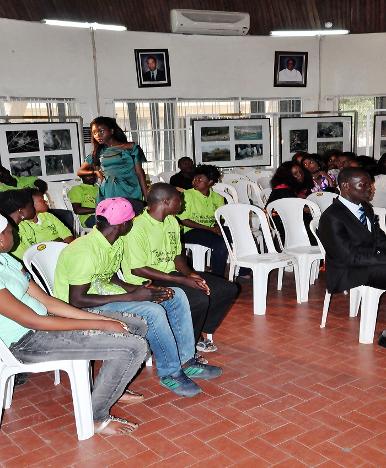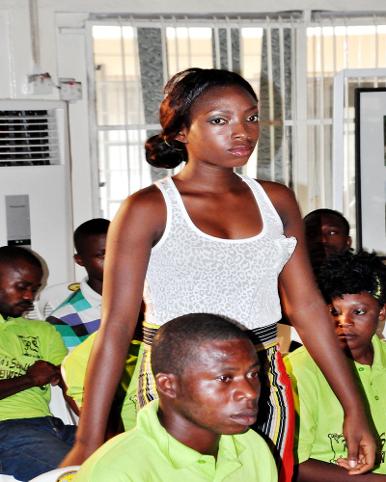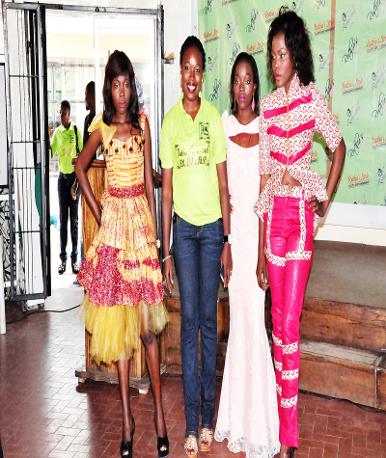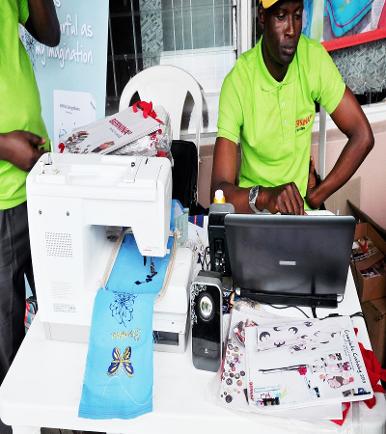 RUS-YEP PHASE 1: is pioneered by Ruthia's Style & Party Affairs Nig Ltd, organises an annual Fashion Show/Exhibition for students of our training centre and the very near future participants from our empowerment workshops in communities.
in:
Fashion Design
Fashion Accessories
Modelling
We are able to carry this out because of our involvement in fashion since 1999, (Lagos, Asaba, Netherlands, Port Harcourt, South Africa, Botswana, Mozambique, Zimbabwe, Paris, etc). Recorded is the training of community youths in Port Harcourt, River State under the sponsorship of B & B ( Julius Berger )Nig. Ltd since 2005 and much more
*This company is presently affiliated with Apparel Sourcing and TexWorld an international forum for Textile and Fashion designers; etc.
RUS-YEP PHASE 2: Embarking on empowerment programme listed below, in communities and settlements, organising workshops/Exhibitions, where teaching of skills will be carried out, and at the end participants will be given Starter packs, that will enable them to own and start their own small micro business and further empower others; Also, most participants will be placed in related organisations where they will intern or work.
There will be Volunteer Mentors/Professionals who will also be invited to participate.
These are the areas of Expositions to participants:
v Fashion Design/Dressmaking
v Catering/Cake Making
v Pro-Football
v Musician
v Photography
v Make-up/cosmology
v Mechanic
v Driver
v T-Shirt Printer/Graphic Artist
v Computer
v Textile Design
v Home Décor
v Comedian
v Much, much more
v
RUS-YEP PHASE 3: Ruthia's Style is planning to start a television programme titled " Creativity & Style with Ruthia" which will be aired in some of the major television stations that has viewers across Nigeria and Africa as a continent.
It will feature instructional Dvd's recording in related areas touched in empowering viewers, churned from Ruthia's Style audio & Dvd recording studio.
During broadcast other professionals and resource persons will be featured. Below are some of the Dvd's that are ready to be streamed:
v Freehand cutting of women's wear directly on fabric.
v African freehand cutting and sewing.
v Sewing technique 101
v Dyeing & painting on fabric know-how.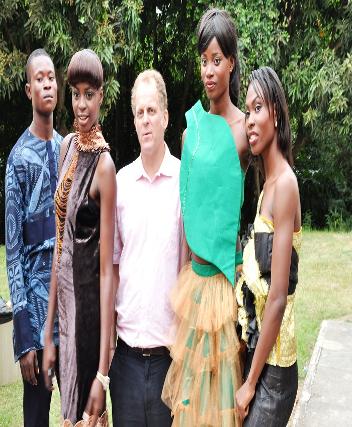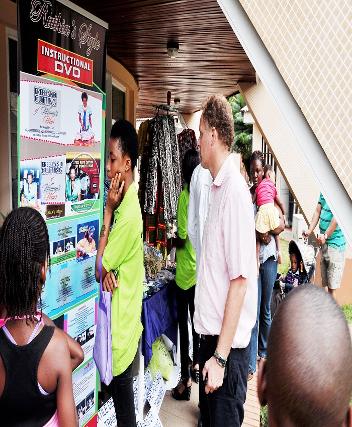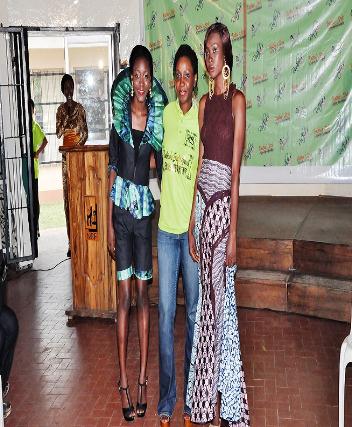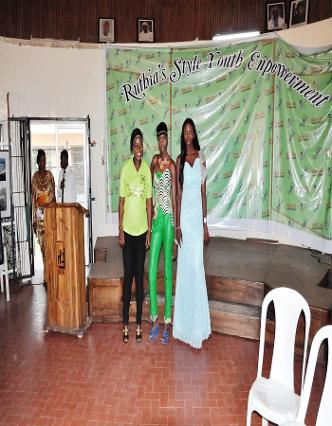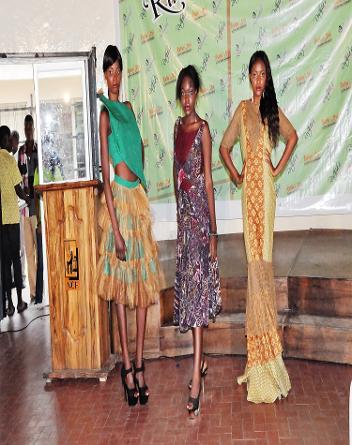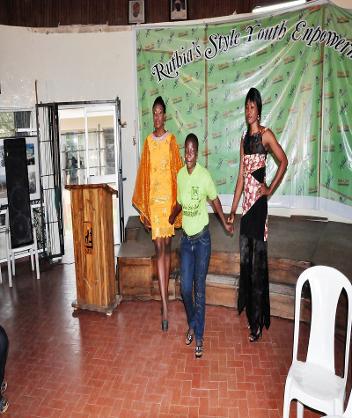 Ruthiastyle in this 2015, has also extending her free training program to girls/women that want to start their own business in fashion design. And twice a week, the participants of this program are exposed to Cutting and Sewing of Women's wear.