RUTHIA'S CONDIMENTS & ACCOMPANIMENTS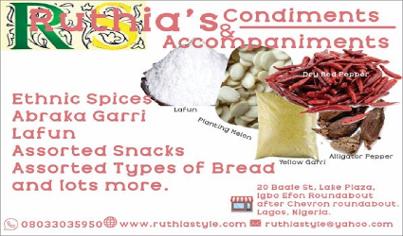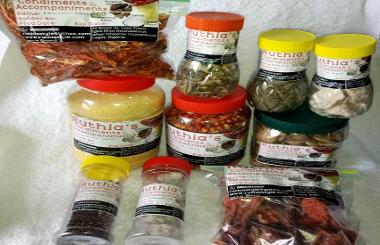 Ruthia;s condiments& Accompaniments....Range of Ethnic innovative foodstuffs, comprising of Nigerian/African indigenous Spices, Garri, Tapioca,Varieties of Dry Chili pepper, Lafun, Potash, and much more
We can Ship To Anywhere in the World, Call or Email Us....+234-8033035950(Whatsapp) or ruthiastyle@yahoo.com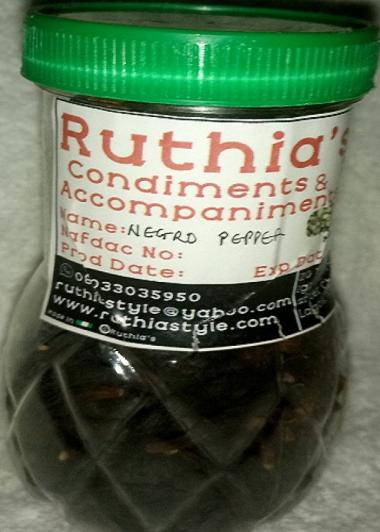 NEGRO PEPPER or URHIERIE....Ideal for Pepper Soup, Usiewu, Bean Pottage etc. Remove seed before use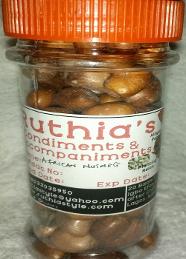 AFRICAN NUTMEG...Ideal for Pepper Soup, Usiewu, Okro Soup, etc. Remove Shell before use, either grinded or whole.
BERE-TEITE Dry Leaf....Ideal for Peppersoup, Banga Soup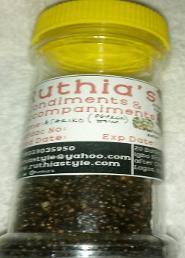 ATARIKO....Ideal for Pepper soup, Banga Soup, Add to Barbecue sauce, Okro Soup, etc.
Grind or pound before use, so as to release the aromatic smell.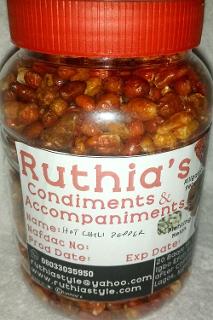 African Bird Eye Chili Pepper...Dried and can be grinned into Chili Powder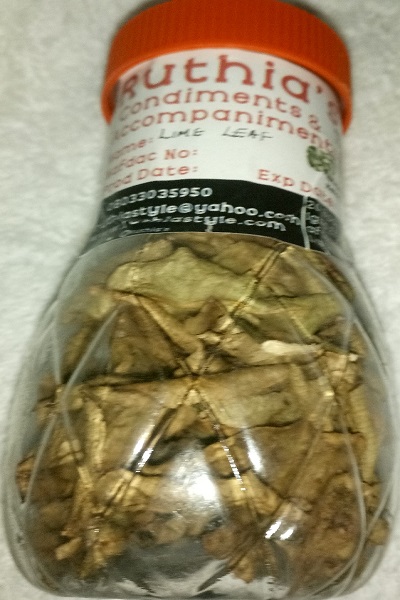 DRIED LIME LEAF(Key Lime)...Ideal to be added to Pepper Soup and Banga Soup prepared with Chicken or Fresh Fish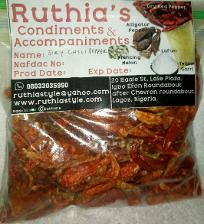 DRIED CHILI PEPPER....Can be grinned into powder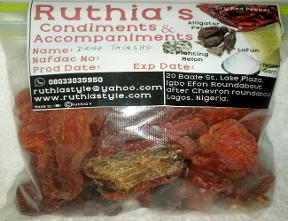 DRIED TATASHE (Bell Pepper)......Soak in hotwater, and grind to add to soups & sauces.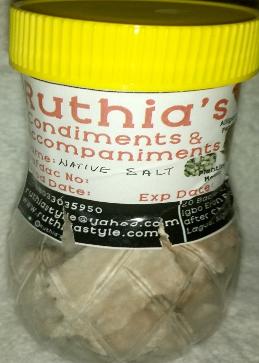 Native Salt.....Ideal in Soup thickening process. Ideal for Owho soup, Isiewu, Peppersoup, Bean Porridge, etc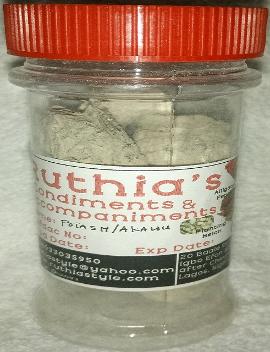 Potash or Akahu....Used same as Native Salt.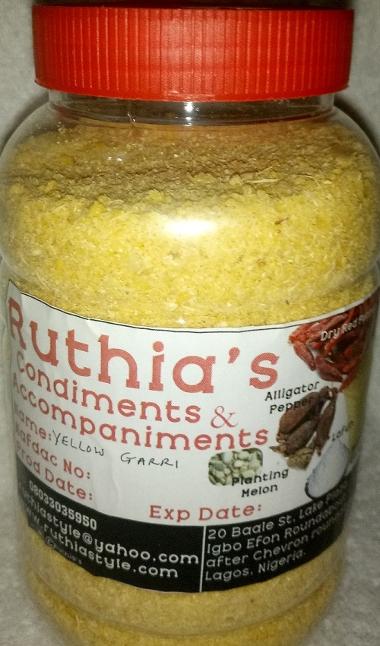 GARRI...THIS COMES IN VARIOUS COLOUR, YELLOW OR WHITE....It is an accompaniment, when made into Eba using hot water, to soups and sauces
It can be drank with sugar/milk, combined with roasted groundnut, smoked fish, barbecued beef or chicken.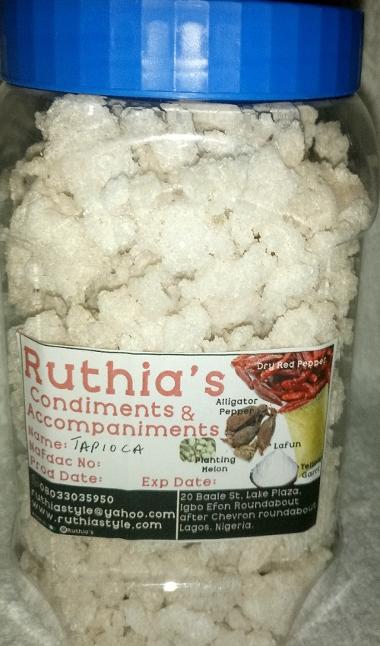 TAPIOCA, IS A BY PRODUCT OF GARRI & FUFU PROCESSING OF CASSAVA.......The soft version from Delta State (From Sapele), can be snacked on directly. While the stronger version be soaked in water before eating. Both can be eaten with roasted groundnut, smoked fish, Fried or Barbecued beef, chicken or pork.
SOURCING AGENTS OF HAIR & BODY CREAM RAW MATERIALS
SHEA BUTTER
SIDOMI.COM
COCONUT OIL
Coconutoilinfo.com
PALM KERNEL OIL