PROUDUCTS SOLD BY RUTHIASTYLE
Unique Fashion and Craft Tools/Materials You Can Buy On Our Online Store:

www.Jumia.com.ng/Search By Brands that We Sell:
Ruthiastyle , Butterfly, Dritz, Allary, Burda, Simplicity, Prym
www.konga.com/ruthiastyle.com


&
IN-STORE @ 16 BAALE ST, IGBO-EFON, LEKKI, LAGOS
***We can deliver Direct to you by

EMS Express

OR Other

Ground Logistic Transporters

Nationwide;

(Dvd & Books only for

International

Clients)
Just call us on +234-803-303-5950
FASHION TOOLS/EQUIPMENT...LARGE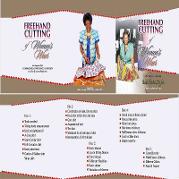 Freehandcutting of Women's Wear Dvd...Over 5 hours
Contents:
Tools needed
Taking body Measurement
Cutting basic straight/pencil skirt.
Cutting A-Line skirt.
" " Semi-circular skirt.
Cutting Full circular skirt.
Basic pleat skirt
Gather & balloon skirt
Wrap skirt.
Combination of yoke, flare & pleats,
Pencil skirt & flare from knee.
Gore skirt.
Asymmetrical skirt.
Tier skirt
Waistband for all variation of skirt
Interpretation of skirt designs.
Basic blouse
Loose fitting blouse
Flare blouse.
Different neckline.
Basic sleeve.
Variations of sleeves.
Sheath dress & bolero jacket.
Princess line dress
Halter back dress
Yoke dress or blouse
Frill/flounce dress & blouse
Cowl neckline dress
Empire waistline.
Corset/Bustier
Midriff dress & blouse
Different collars
Pants/Trouser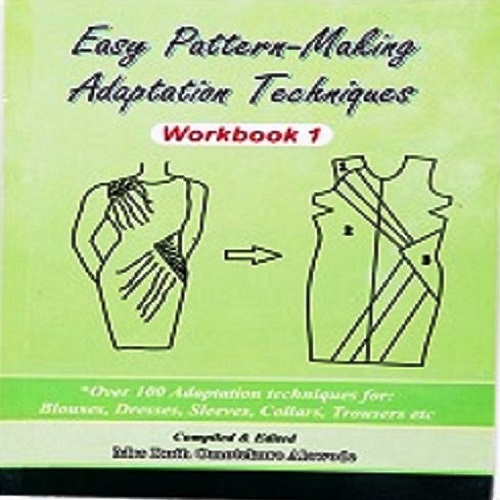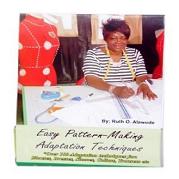 Pattern making Dvd....over 5 hours in a 8GB flashdrive
Content:
Tools for pattern-making.
Developing Sloper from bodyform.
Changing darts positions...Bust, shoulder, squared, curve, swing or pivot sloper; slash, spread & swirl.
Techniques in bodice adaptation.
Techniques in necklines.
Techniques...more on Tops, jackets, flounces, frills, colars, capes, bolero jackets, other jackets.
Techniques in adaptation of skirts.
Techniques in adaptation of sleeves.
Techniques in adaptation of sleeves.
Techniques in adaptation-designing of dresses/apparels.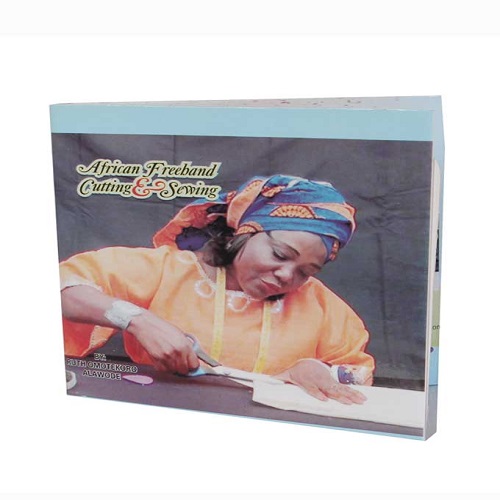 African Freehand cutting & Sewing Dvd....over 6 hours
in a 16GB Flashdrive.
CONTENT:
Introduction, tools & materials needed

How to cut & sew Buba & wrapper (Iro)

How to cut & sew basic & Trendy Boubou

Cutting & Sewing Native southern blouse and up-down wrapper

Cutting & sewing of shirt (native top, old school, etc) and Trouser/pant.

Cutting of Sokoto (fulani style) & Kaftan.

Cutting & sewing Agbada, Danshiki

Cutting & sewing of several fitted skirt & blouse (5 variations featured)

How to cut women casual tops for pant/trouser

How to cut & sew Fila (Male native cap)

How to Tie scarves the ethnic way (Gele)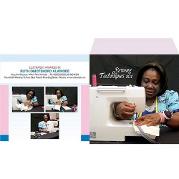 Sewing Tech 101 Dvd....over 2 hours
Contents:
How to use your sewing machine
Sewing stitches and seams
Marking methods (marking using transfer paper & tracing wheel, chalk marking, tailor's tack)
How to insert zips (centered zip, lapped zip, separating zip, invisible zip, fly zip)
How to sew waistbands
Sewing elastic bands & casing
Sewing facings
Hemming with sewing machine
Seam finishes
African Freehand cutting & sewing...Unisex (Book)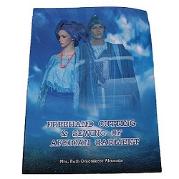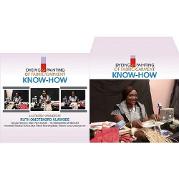 Dye & Tye Dvd......over 1 hour
Tools/Materials needed

Things that can enhance your dyeing/Painting of fabric

Tye & Dye technique (Hand stitching & dye, Fold & Dye technique, Knotting & dyeing technique, Twist, tie technique, Marbling effect.)

Resist technique in dyeing of fabric

Adire Eleko technique (Yam flour/Lafun & Alum mixture resist, wheat flour & caustic soda mixture resist)

Batik (By Stamping with wax, Freestyle drawing with wax,)

Discharge method

Painting with dye solution

Spraying method
Ethnic Fabrics, Bags, T-Shirts, etc